CREATIVE THINKING
FACILITATING WORKSHOP
May, 2013
involves the complex cognitive processes of perception, learning, communication, association, and reasoning. In this project, I will develop and facilitate a collaborative workshop that reshapes how a group of people from a local organization acquires knowledge through hands-on creative exercises that apply lateral thinking strategies.
GROUP OF NON-DESIGNERS - PARTICIPANTS
• 
Facilitate surf group from non-designers to creative thinkers
• 
Develop a creative, surf-beach culture & fun environment
• 
Create effective verbal and non-verbal communication
• 
Explore creative ideas and communication to solve specific design problems
The warm-up activity will be a sushi-roll creativity workshop. As a part of team-building, the "surf" group will create unique sushi-rolls with various ingredients and decorate the finished sushi roll into creative shapes of surfing symbols that recall the surf store. 
I believe this unique warm-up activity will create a collaborative team spirit as it is an advanced form of creativity, requiring players who are humble, generous and independent-minded. The better the members of the group work together and complement each other, the more productive the group will be in the lateral thinking world.
In conclusion, this warm-up activity will provide the participants their confidence and able to express their surf ideas.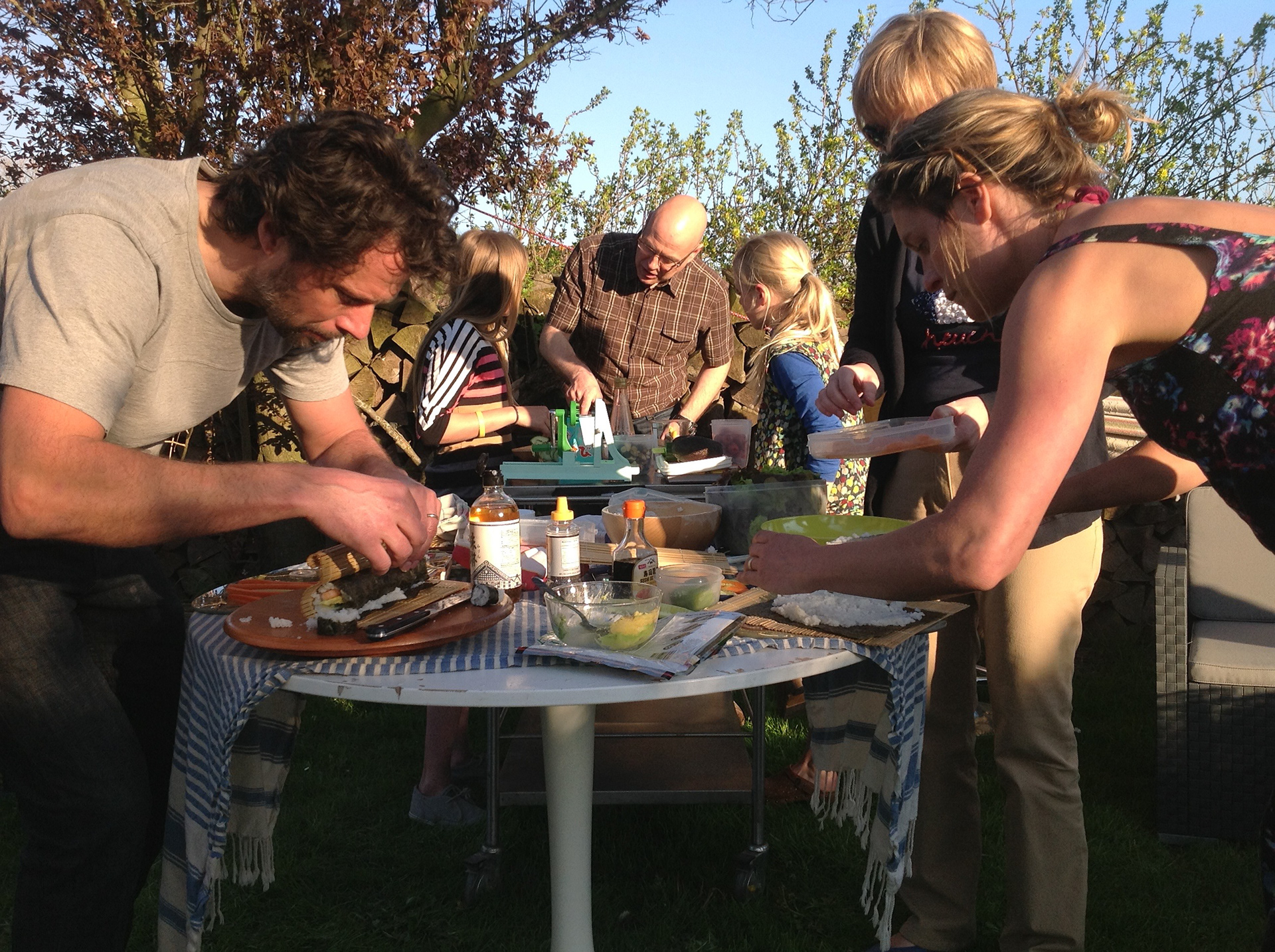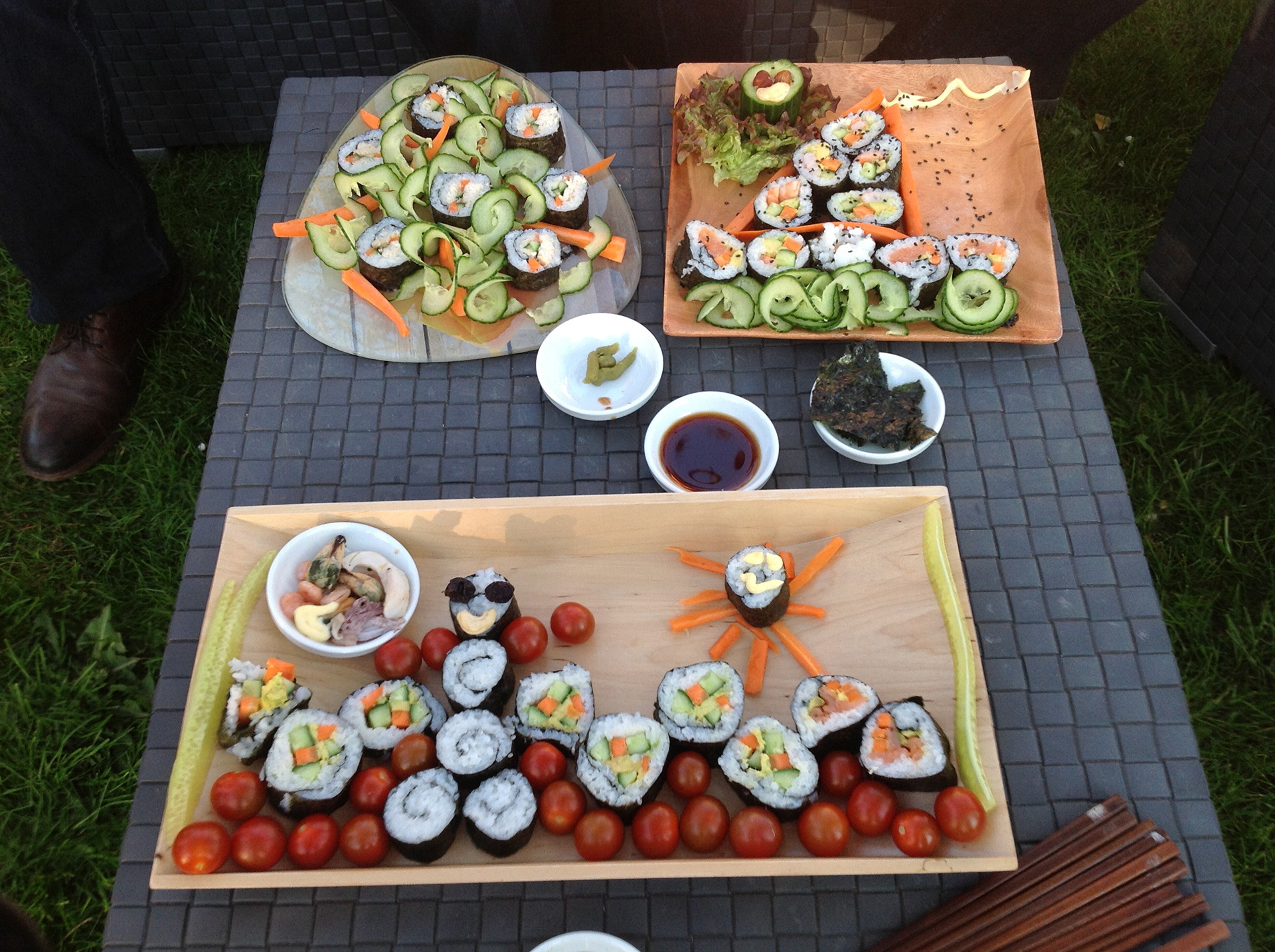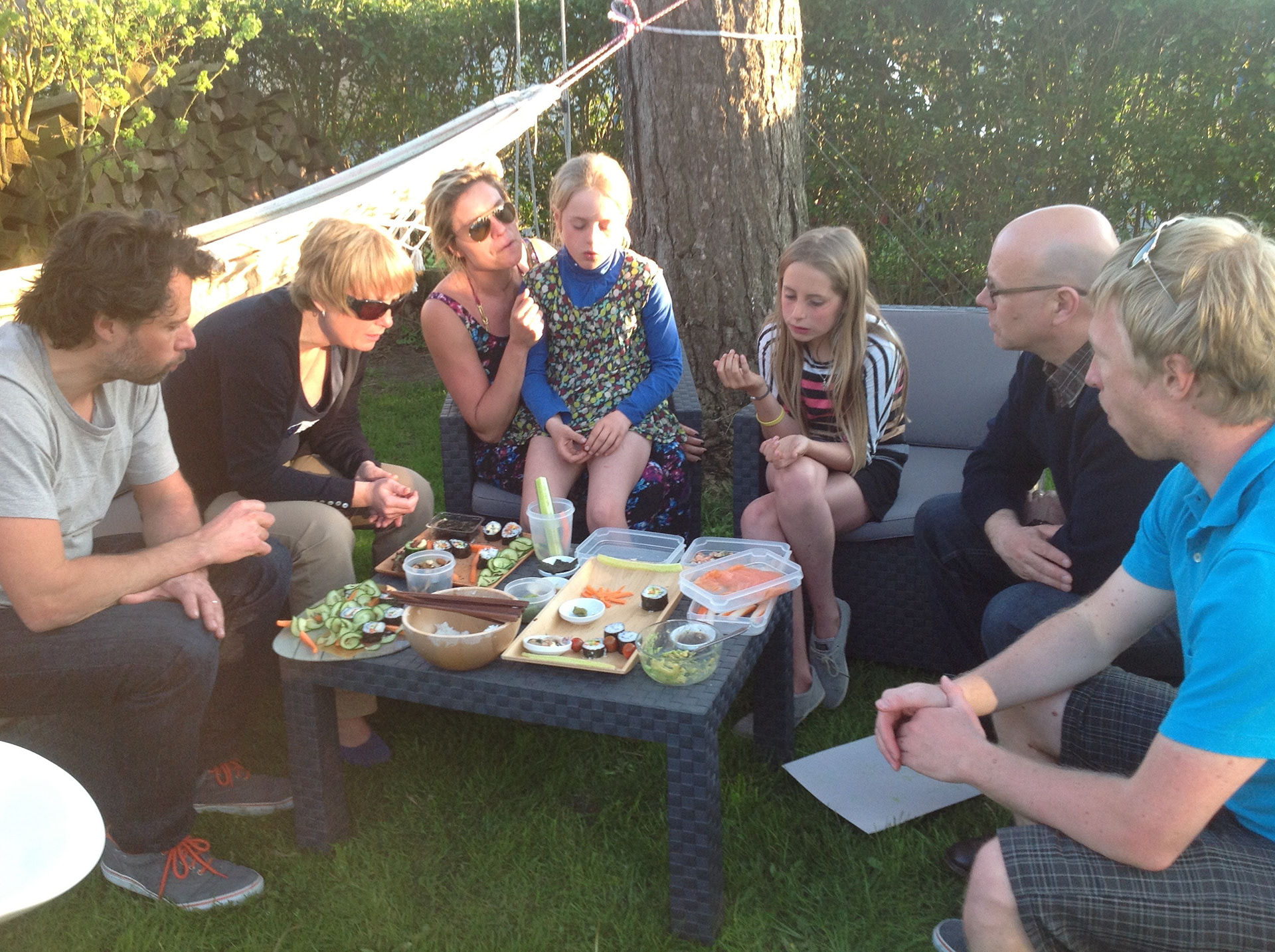 VISUAL STORYTELLING ACTIVITY
The visual storytelling activity is designed for this creative group activity and requires lateral thinking to generate ideas and possible solutions to the design problem, the brand identity design and the business model.