DEAF EMPOWERMENT
TYPE COLLAGE
May, 2008
Deaf Empowerment:

Transfer of power in a dynamic way over a period of time
As an important minority group, we depend on a small number of people to be the leaders and guide the development of the community. If we want to become equal to other people, we need to facilitate our own development and success. This could be done through empowerment. 
This typographic poster is created to illustrate and support the ideas of the chosen article "Deaf Empowerment". The final collage is germane to the content and to the message the article is communicating.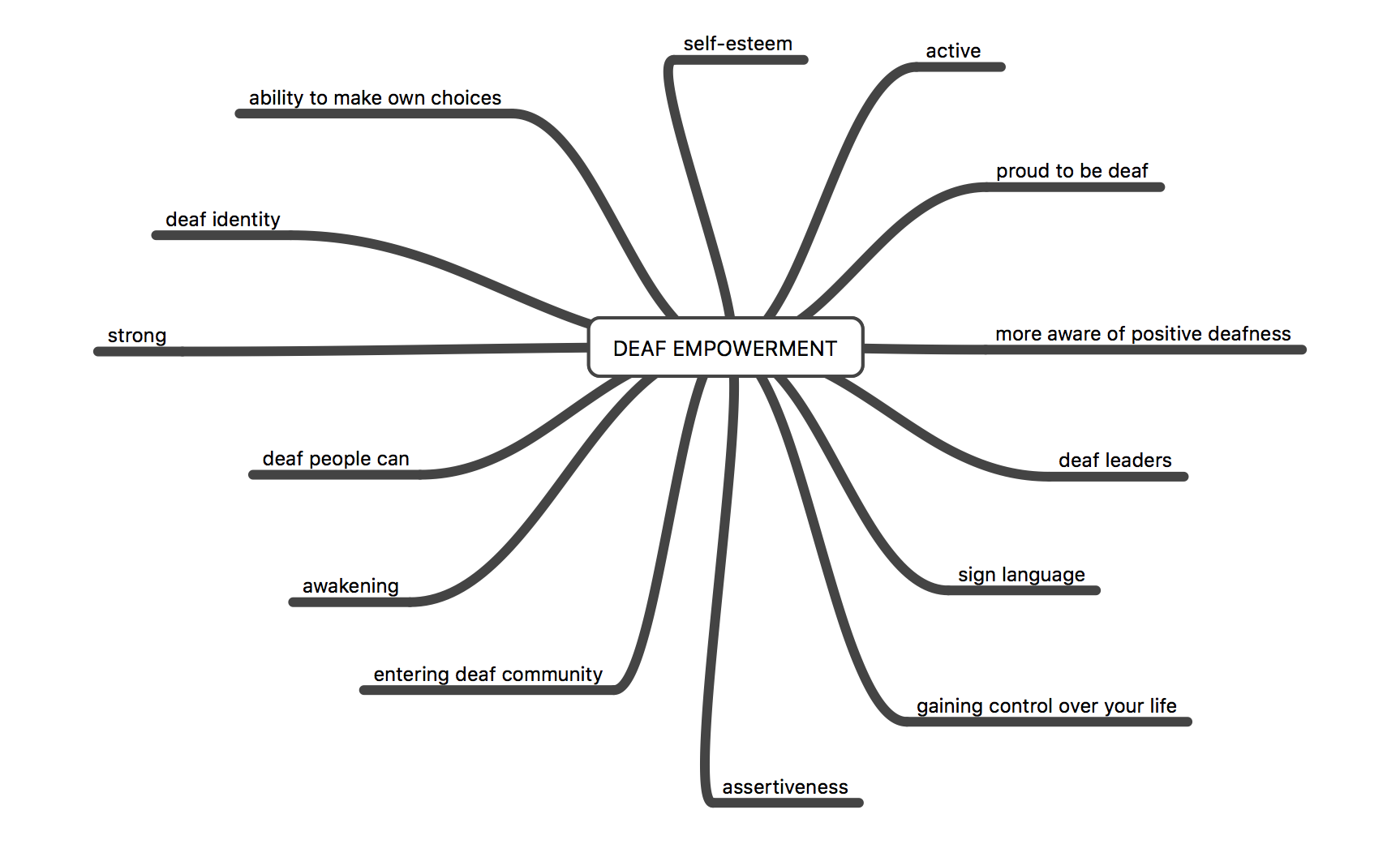 The sign for empower or to give or delegate power to somebody use the C-hand combined with movement. The C-hand to a bicep, keeping the "C", swing out to the front of your body toward your audience. The "swing" of the C-hand can be directional, depending on who or what is empowering whom.
FINAL TYPOGRAPHIC POSTER DESIGN